File No: H2020-EU.2.1.1.
Execution Period: 2020-2023
Funding Scheme:
UNIVERSIDAD POLITECNICA DE MADRID
THE SHADOW ROBOT COMPANY LIMITED
SIEC BADAWCZA LUKASIEWICZ - PRZEMYSLOWY INSTYTUT AUTOMATYKI I POMIAROW PIAP
FONDAZIONE ISTITUTO ITALIANO DI TECNOLOGIA
KONTOR 46 DI BONASSO MATTEO SAS
DEUTSCHES ZENTRUM FUR LUFT - UND RAUMFAHRT EV
PEMU MUANYAGIPARI ZARTKORUEN MUKODORESZVENYTARSASAG
OFFICINA KELLER LANIFICIO NAPOLI SRL
SDRUZHENIE BULGARSKA TARGOVSKO-PROMISHLENA PALATA
This project has received funding from the European Union's Horizon 2020 Research and Innovation Programme under Grant Agreement No. 952197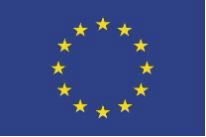 Robots and autonomous systems that use human-like strategies and knowledge are an important component in the development of Europe's industry. Under the vision of Value Of Joint EXperimenation in digital technologies, the EU-funded VOJEXT project aims at providing a business and technological framework that will match and encourage producers and SMEs to adopt cognitive autonomous systems for human-robot interaction, and cobots in particular. To this end, VOJEXT creates cost-effective, market-oriented, and easy-to-repurpose autonomous, mobile and dexterous robotic systems as the main component of a smart, agile and scalable cognitive cyber-physical system for industry. VOJEXT will deploy five experimental pilots in four EU countries and five industrial sectors (automotive, construction, electronics, plastic textiles and crafts). Fifteen new demonstrators will be integrated during the project through open calls. The VOJEXT project's efforts will help to boost science-driven industry approaches for the EU manufacturing and construction industry. [1]
GREEN will be in charge of the criteria for evaluating the impact of the implementation of these technologies in the pilot projects to be developed, from different points of view such as the reduction of waste, energy consumption and carbon footprint, but also the impact on the interaction between robots and humans, human health, effects on employment and on the industry-4.0 maturity index.
The impact and lessons learned from the project will also be assessed. The evaluation framework will be based on a multilevel indicator model that targets factors such as usability, ergonomics, productivity, social acceptance, user experience and social impact; where factors related to indexes and KPIs as well as factors related to reshoring and prevention of relocation will be evaluated.
Nebrija University will also participate in the dissemination and communication activities of the developments made, through scientific articles, events, symposia and conferences.
1. Project Description: "Promoting Cognitive Autonomous Systems for Human-Robot interaction in Industry". Value of Joint Experimentation in Digital Technologies for Manufacturing and Construction. Horizon 2020. European Commission.
VOJEXT SOCIAL NETWORKS
Promotional Videoclip (Youtube)