Nebrija University is expanding its relations with companies that are references in their sector and that contribute to the development of industry and research in Spain. For this reason, Nebrija has signed a collaboration agreement with FB&KT Technology, a leading company in engineering and R+D+I, to carry out joint training, research, technological and scientific projects between both institutions.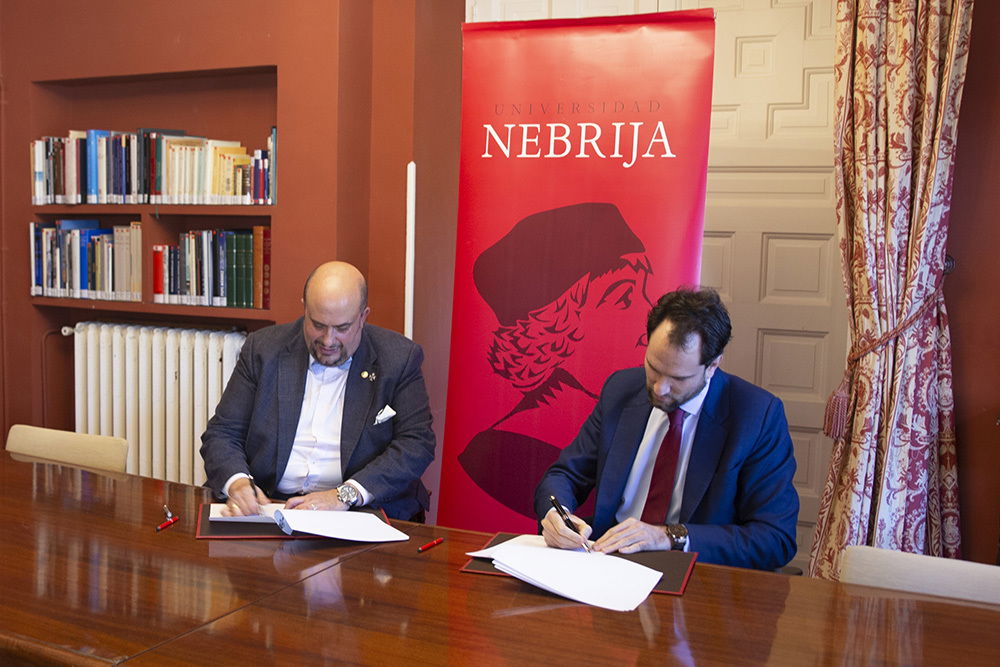 In order to establish these collaboration projects, a monitoring committee has been set up, formed by Professor José Luis Olazagoitia, IP Vehicle Engineering Research Group - GREEN and Francisco Mariano Badea Romero, director of FB&KT Technology. The first of these will be the development of an autonomous driving vehicle that will be able to be carried out by the students of the Polytechnic School.
From FB&KT Technology, Francisco Badea has assured that "the collaboration between universities and industry in the development of research projects that can later have an outlet in the social field represents one of the best formulas available for the development of quality and innovative products. The agreement signed between Nebrija and our company is the first step towards the development of an autonomous driving vehicle that in a short, medium term can be seen driving alone at Nebrija's facilities, while allowing the participation of students in avant-garde technological projects.